Hi everyone, quick question that hopefully someone can help me understand.
Study material: Spring 2008, Surveying for California Civil Engineering License by Dr. Shahin Mansour
In the practice exam 2, number two, they ask to calculate the cut/fill volumes of a highway profile with 30ft width and vertical sides.
I separated the volume into two triangles and calculated them as such.
The solution, however, says I need to use the pyramid formula, why would that be the appropriate method?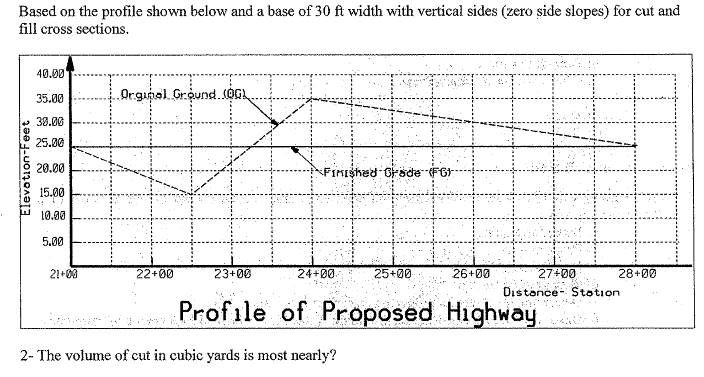 Thanks for the help